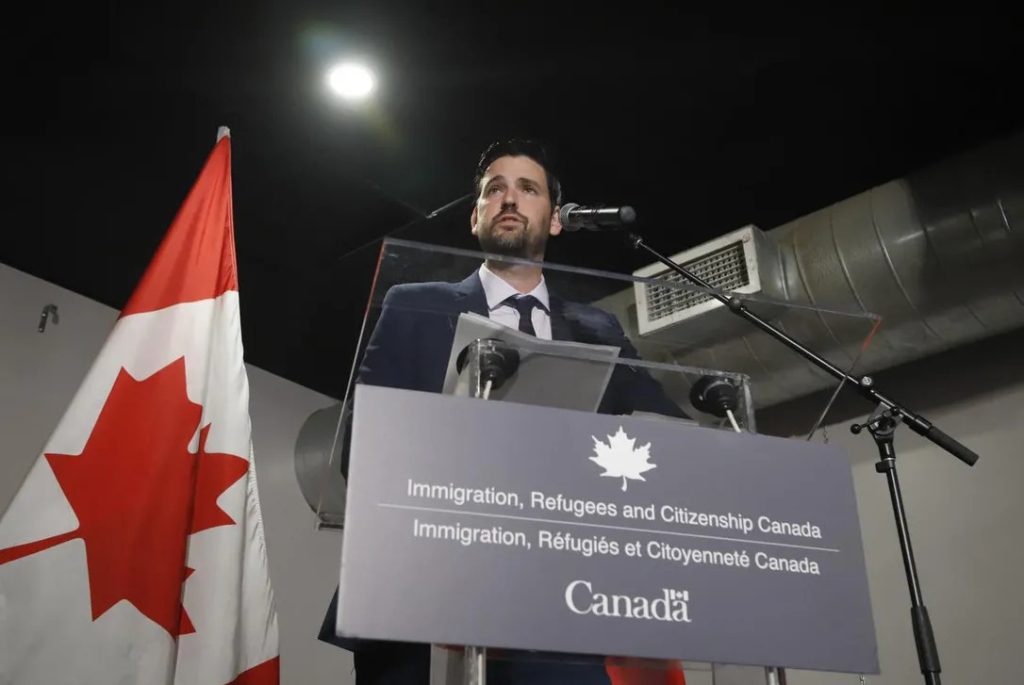 International graduates with expired or expiring work permits will be able to extend their work authorization in Canada for another 18 months, under a new immigration measure announced Friday.
Postgraduate work permit (PGWP) holders who qualify for the program will soon be contacted with information about logging into their online account to opt in and update their file, starting April 6.
A PGWP is typically not extendable, but similar policies have been implemented twice during the pandemic to allow international graduates to stay and work in Canada as many ran out of status and were unable to pursue permanent residence amid significant immigration backlogs.
Those with expired work permits both in 2022 and 2023 will be able to restore their status, even if they are beyond the 90-day restoration period, and will receive an interim work authorization while awaiting processing of their new work permit application.
"We need to use every tool in our toolbox to support employers who continue to face challenges in hiring the workers they need to grow," Immigration Minister Sean Fraser said.
"We want to continue to hang on to that talent in Canada, not just to fill gaps in the short term in the labour force, but to ensure that we're meeting the long-term needs of the economy."
The federal government's 2022 PGWP extension program wasn't without flaws. Permit holders were initially told their authorization would be processed automatically, without them having to do anything. However, many did not receive the needed documents and ran out of status to legally stay and work in the country.
"Lessons learned from that process have been applied as we implement a similar one. The new public policy will allow anyone who was eligible under the 2022 initiative to apply for an open work permit and to restore their status," the immigration department said.
Yogesh Tulani, whose PGWP would expire this month, said some unscrupulous consultants and lawyers — and some employers — are taking advantage of students who are on the edge of losing status by charging them hefty fees for a job offer and the Labour Market Impact Assessment they would need to obtain a closed work permit and stay in this country.
"You're asked to pay a large sum of money, which ranged from anywhere between $8,000 to $35,000, which is unethical and illegal," said the 23-year-old, who graduated from Georgian College in 2019 and now works as a pest-control technician in London, Ont.
Advocates said Fraser needs to make the PGWP permanently renewable to better protect vulnerable students from abuse and exploitation.
"We're seeing that the same crisis is repeating over and over again. How many more times are we going to have to fight for permanent renewability?" asked Sarom Rho, an organizer for Migrant Students United at the Migrant Workers Alliance for Change.
Rho also urged Fraser to resume the Canadian Experience Class program, which most international graduates use to transition to permanent residence based on their work experience and education credentials acquired in the country.
The draws for the program have been suspended for nine months and the delay has contributed to international graduates' immigration limbo, leaving some unable to get permanent residence while their legal status is running out, said Rho.
"Many current and former migrant student workers will be facing the same crisis in January of 2024," she warned.
Canada, like most countries, has faced significant labour and skill shortages in the economic recovery from the COVID-19 pandemic, and the special measures are an attempt to keep current workers in the labour market.
International students and graduates have become a main source of temporary migrant workers in Canada. Those enrolled in a post-secondary program can work during their studies and are eligible for a PGWP that lasts for up to three years.
According to the Canadian Bureau for International Education, there were 807,750 international students in Canada at all levels of study last year, up 43 per cent from five years ago. Indian students accounted for 40 per cent of the overall international enrolment, followed by Chinese students, at 12 per cent.
At the end of 2022, more than 286,000 international graduates were in Canada with a valid post-graduation work permit, immigration officials say.
About 127,000 PGWPs expire this year, though about 67,000 PGWP holders have already applied for permanent residence and won't need to extend their work permit through this initiative.
Source:Toronto star