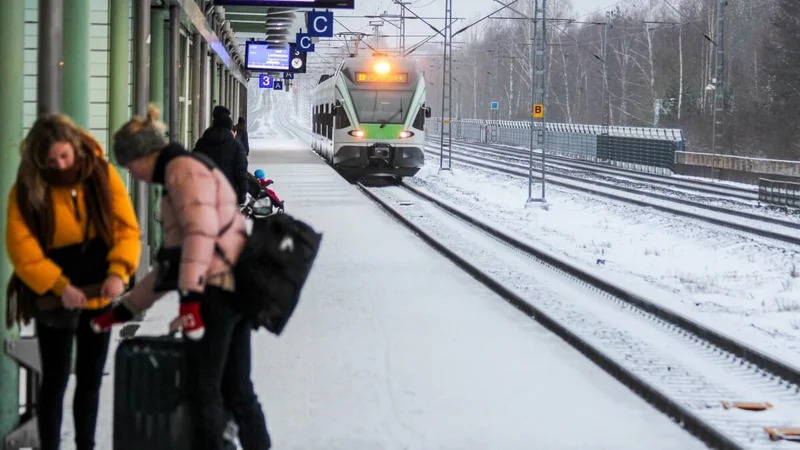 Although most international students say they have settled very well in Finland, some are considering leaving the country after completing their studies.
These are the latest results of a survey of 2,500 respondents by research institute E2 Tutkimus, which found that 47 percent of international students in Finland plan to leave after graduation despite the good experiences, Erudera.com reports.
The country isn't either favored by 39 percent of foreign professionals, who also said that they do not plan to stay there.
"Regardless of their background, many international talents living in Finland come across the fact that employers do not value skills acquired abroad, it is difficult to access networks, and family members' adjustment difficulties hinder adjustment to life in Finland," the report explains.
On the other hand, almost the same share, 43 percent of students, said that they intend to stay in Finland even after finishing their studies.
Satisfied with their settlement in Finland, 86 percent of international students said they had settled quickly in the country. Students mentioned high-quality education, the standard of living, and the closeness to nature as the three main things they love the most in Finland.
Some 87 percent of students who responded to the survey are satisfied with their education in Finland, but they appeared skeptical about their chances to advance in careers in the country.
About a third of students, or 32 percent, consider their career advancement opportunities in Finland as "weak," and just as many said they need support with job search training, opportunities to connect with Finish companies, and to learn the language.
International students believe there should be better integration of the Finnish language in their studies, and those who are already hired in the country expressed a desire for more opportunities to learn the language during working hours.
In a statement included in the report, expert Mikko Särelä from Academic Engineers and Architects in Finland (TEK), the largest organization for engineers and architects in Finland, states that international students can increase their chances of getting a job in their field after completing studies if they do an internship or the final project in a company. Still, very few of them get the opportunity.
"The problem, however, is that very few international students get this opportunity. At least we have to get started in order to open up the path to Finnish society," Särelä said.
Almost half of the international experts and 43 percent of students seeking jobs in Finland said it is hard for them to make local friends. However, this situation is not only difficult for foreign nationals because 31 percent of Finns who had gone abroad said they now have difficulty finding friends and settling back home.
According to the Finnish Immigration Service, the number of international students in Finland jumped 54 percent in 2022. By the end of October last year, 7,060 applicants from outside the EU were granted first-time residence permits compared to 4,595 applicants in 2021.
Source:Erudera