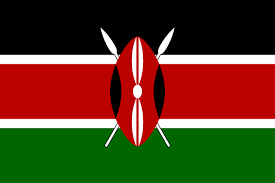 From 4:00am on Wednesday, 22September 2021, Kenya will move to the amber list (www.gov.uk) for entering England, Scotland, Wales, or Northern Ireland following the announcement made by the UK's Transport Secretary, Rt. Hon. Grant Shapps on 17 September 2021.
The rules for international travel to England will also change on 4 October 2021 at 4:00am, with a clearer travel system of red list and the rest of the world. The rules are simpler and cheaper for fully vaccinated travellers coming from non-red list countries. Eligible fully vaccinated passengers with approved select group of non-red countries will be able to replace their day 2 PCR tests with cheaper lateral flow tests (LFTs) from the end of October 2021, and no longer be required to take pre-departure tests (PDTs).
Passengers who are not recognised as being fully vaccinated with authorised vaccines and certificates under England's international travel rules, will still have to take a PDT, a day 2and day 8 PCR test and self-isolate for 10 days upon their return to England from a non-red list country under the new two-tiered travel programme with effect from 4:00am, 4 October 2021.
Anyone testing positive will need to isolate and take a confirmatory PCR test, at no additional cost to the traveller, which will be gnomically sequenced to help identify new variants.Testing for unvaccinated passengers from non-red countries will include pre-departure tests, day 2 and day 8 PCR tests.
Test to release remains an option to reduce self-isolation period.
From late October 2021, England will also be making changes to allow passengers who will change flights or international trains during their journey to follow the measures associated to their country of departure, rather than any countries they have transited through as part of their journey.
With this development it now gives a lot of students and parents who were worried about start of studies in the UK a piece of mind and a surety that they can continue with their plans.
Are you interested in studying in the UK?Arrange a free consultation with our experienced counselors to kick start your application.