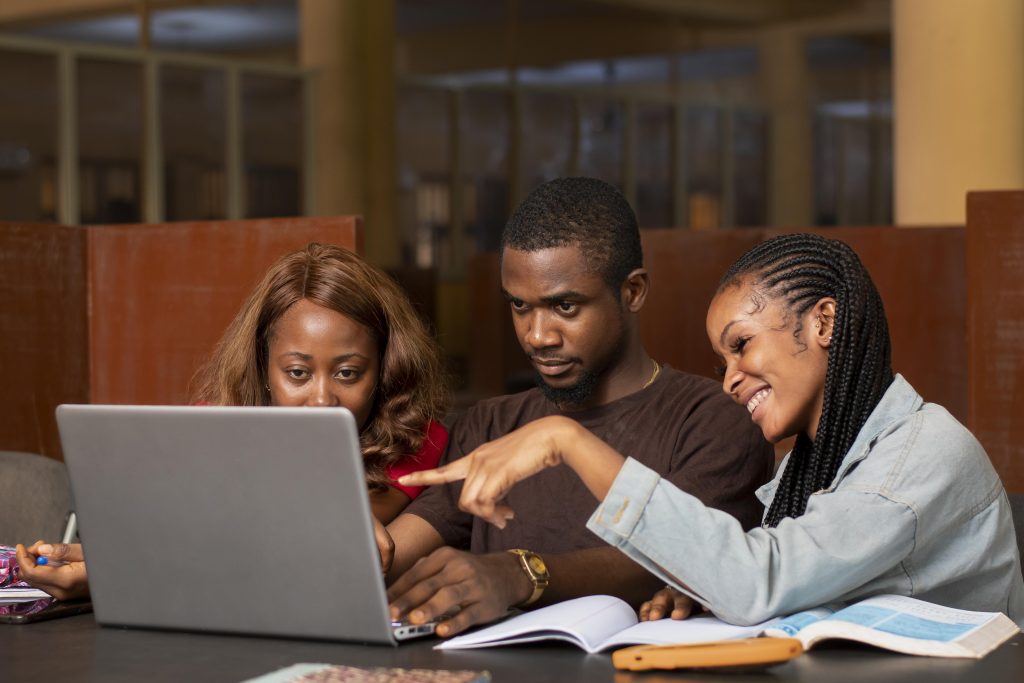 One in five students at Russell Group universities are considering dropping out because of the cost of living crisis, and a quarter are regularly going without food and other essentials, the Observer can reveal.
In the largest study of its kind, new research by the Russell Group Students' Unions – which represents 24 of Britain's most elite higher education institutions, including Oxbridge, UCL and Edinburgh – for the first time lays bare the devastating impact soaring prices are having on all but the richest students.
More than half of those surveyed said their academic performance had suffered as a result of the cost of living crisis. Students reported having to take on additional paid work to cover costs, concentration issues caused by poor nourishment and financial stress, and skipping lectures because they couldn't afford travel fares.
Researchers said unless urgent action is taken, the damage being done by the crisis could lead to universities being "only open to the most privileged" – undoing decades of progress on broadening higher education access.
Dr Tim Bradshaw, the Russell Group's chief executive, condemned the "worrying" findings, which he expects to worsen, and called for the government to take urgent action in Wednesday's budget by addressing "flaws in the maintenance loans system" and raising loans in line with inflation since 2020/21.
The group also called on the government to consider reintroducing maintenance grants for the most disadvantaged students and to review the parental threshold for maximum loan support, which has been frozen since 2008.
The survey of more than 8,500 students, carried out in the first two months of this year, found that the proportion of students who were considering dropping out rose to more than three in 10 among the most socioeconomically disadvantaged.
Among those most likely to leave were students from marginalised and disadvantaged backgrounds and disabled and part-time students.
International students, who are not permitted to work more than 20 hours a week, have also been badly affected.
Dani Bradford, policy and research manager at Students' Union UCL, who led the research, said: "We're really running a risk where our university system is only open to the most privileged." It was only among students with a family household income of £75,000-plus that they saw a considerable decrease in the numbers considering dropping out.
The average respondent fell below the UK poverty line, she said, and only £2 a week above the UK level of destitution, after paying for housing.
"It's not just that they can't go out and get coffee or socialise, it's this very real level of quite severe poverty that a lot of our students are finding themselves in – and with no avenue to get out," said Bradford.
Students reported feeling suicidal, suffering from severe anxiety and loneliness. Some said their families were not turning on the heating at home so that their student children could eat.
"It's almost been normalised the suffering of students," said Bradford, adding that many are at risk of eviction and not eating for several days.
First year UCL student Sophie Bush, 20, says she has seriously thought about dropping out of her history and philosophy of science course because of the soaring cost of living.
Bush, who is from Essex and living in university accommodation in London, wants to do a Masters and PhD but has realised finances might make it impossible. "I'm having to give up on certain parts of my goals and orientate it in a different way because I just won't be able to tangibly afford it, which is really sad."
She has got a part-time job waitressing and is trying to save funds for next year so that she can continue with her studies, but she still feels vulnerable and is unsure how she will fund next year. Bush, who has Crohn's disease, said the cost of living crisis is making her sicker because she has been so anxious and stressed.
University is not what she imagined, and students, she said, are "at breaking point". "I know that if it gets any worse, I will be at breaking point. I have cried so many tears over money."
Finnish student Evgenia Glantzi, who is doing a masters in intellectual property law at Edinburgh, is working 25-30 hours a week in retail to meet mounting costs, and sometimes has to miss lectures.
The 24-year-old said that, coming from a low-income background, she sees graduating as a way of getting a good job. But, she said: "It would be so much easier to quit".
Life as a European student has already become much harder since Brexit, she said, which has made "everything so much more complicated".
"We were welcome here before Brexit. It feels like now the government just wants us out."
The Department for Education said many universities are "stepping up" support efforts and urged students who are worried to "speak to their university before considering dropping out".
A spokesperson said: "We recognise many students are struggling with the cost of living, which is why we have made an additional £15m available to help students who need additional support, increasing our student premium funding to £276m this academic year."
Source:The Guardian